AGISTMENT is now offered under these conditions: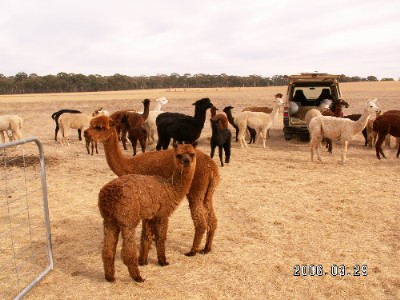 FEES
Pregnant females and lactating females $8 per week
Crias free until weaned at around the age of 6 months.
Wethers and weanlings or non breeding females $3 per week.
Sorry but I do not have room for intact males over the age of 18 months
but free matings to my own males are offered to compensate for females agisted for 12 month agreements.
Discounts for large numbers.
FEES
WILL
CHANGE OCCASIONALLY DUE TO AVAILABILITY OF FEED SO PLEASE FEEL FREE TO ENQUIRE FOR UP TO DATE CHARGES.
All husbandry and care is given as per my own herd
Online marketing of sale animals offered free on this website.